Household appliances faithfully serve the family for many years. And when the time comes to part with her-do it beautifully and correctly, with due respect for her. She deserved it!
Earn Respect is a series of short films created for an advertising campaign designed to draw the attention of residents of Belarus to the need for rational and safe disposal of household appliances for nature.
To tell you how to properly dispose of old, unnecessary household appliances and to show that it is simple and understandable, a series of short films was shot.
In total, three short films were shot in different genres: an old–school social drama video in 4:3 format, in which an old refrigerator is dragged to a landfill, a Hollywood thriller film in 16:9 format about the last minutes of the life of a washing machine and an MTV video clip in Full HD about a used kettle.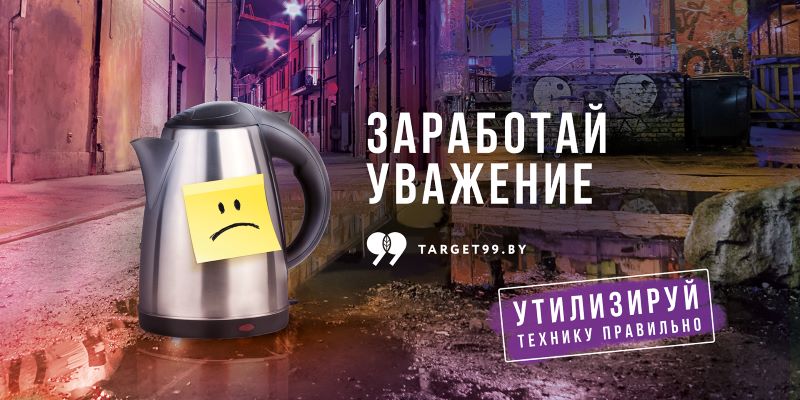 A series of videos is available for viewing on the YouTube platform at #earn respect99.
Link to a playlist with a series of videos https://www.youtube.com/playlist?list=PLTiv3qYLSutC7LY6Xq0x3XIrA-6AKJuY-
What is the right thing to do with old household appliances?
There are a lot of opportunities to send equipment for safe recycling in the country now: take it to a container in a store, to a recycling point, or order free removal of large equipment from home by phone. So the electronics that have become unnecessary will find a new life, safe for the natural environment and with benefit for us.
You can always respectfully say goodbye to old electronics by ordering its removal for recycling directly from home or take it to the reception points yourself.