From October 17 to November 2, 2022, the republican fire prevention campaign
to prevent fires and deaths from them in the housing fund
"For Safety Together" will be held in the housing fund.
The purpose of this event: reducing the number of fires that occur due to non-compliance by citizens with fire safety rules in residential buildings and structures, settlements and territories, including in rural areas, raising public awareness about the possibilities of state organizations to provide services in the field of fire safety, strengthening law and order, preventing offenses committed by citizens in a state of intoxication.
Tasks:
1. Inform the population about the state of fire safety, explain to citizens the consequences of non-compliance with fire safety rules, leaving children unattended, alcohol abuse.
2. To provide assistance to republican public administration bodies, local executive and administrative bodies, other organizations, in training citizens in fire safety measures at home and at work, to assist freelance fire brigades in organizing fire prevention work.
3. To focus the attention of local executive bodies
and administrative bodies on the need for regular
and targeted work to ensure fire safety
in the relevant territory, including increasing the level of fire protection of households of apartments of single and lonely elderly citizens and disabled people, large families.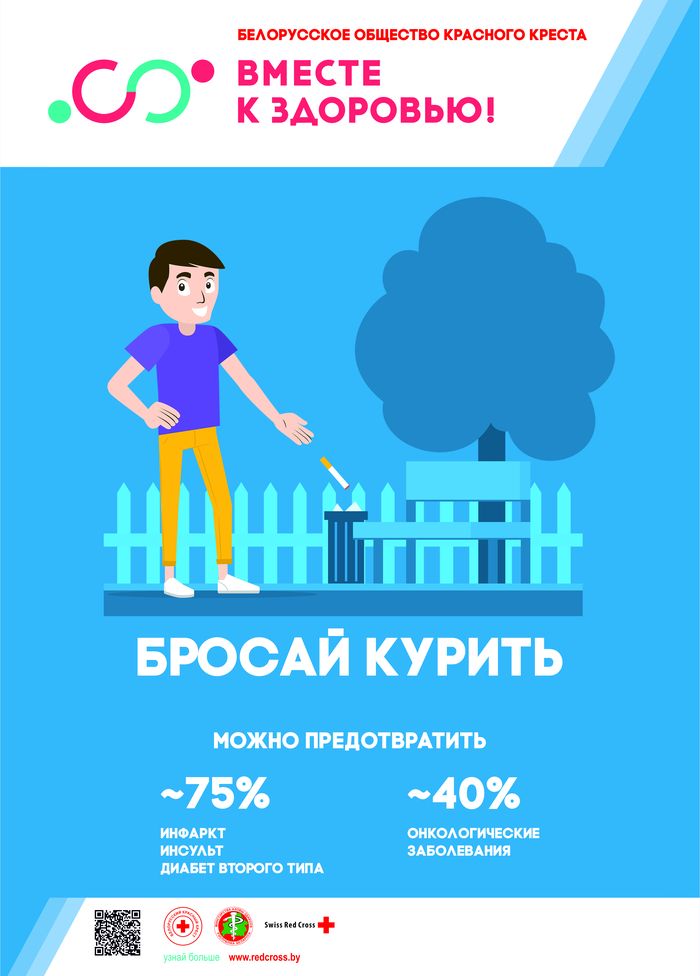 From November 18 to November 25, 2021, a republican information and educational campaign is being held in the Republic of Belarus on the prevention of smoking as a risk factor for the development of oncological diseases (hereinafter referred to as the Campaign).
The action is carried out within the framework of the implementation of the provisions of the Framework Convention of the World Health Organization on Tobacco Control in the Republic of Belarus, the state program "Health of the people and demographic security" for 2021-2025, approved by the Resolution of the Council of Ministers of the Republic of Belarus dated December 24, 2020 No. 759, as well as in in connection with the holding of November 18, 2021 of the Single Health Day "World No Smoking Day. Prevention of oncological diseases.