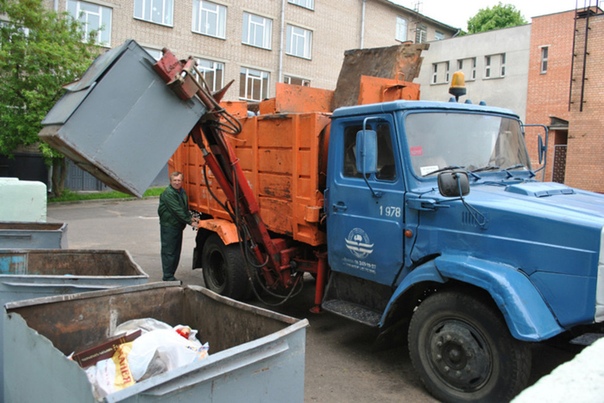 It is no secret that the current problem today is the congestion of yard territories by motor transport. Many drivers even manage to park, including on green lawns, children's playgrounds, even right next to dumpsters. As a result, a large number of garbage trucks do not have free access to containers for the removal of solid municipal waste, and this often leads to disruption of schedules of special transport, and sometimes delays the removal of the container for several days. But this is of least concern to those drivers who leave their cars right next to the containers, although according to the rules there should be at least 15 meters between the garbage area and the parking lot of the car.
Also, the problem of entrance and exit from the yard territory of garbage trucks is no less acute. After all, few drivers can imagine what it means to drive with filigree precision a multi-ton car in millimeters from another vehicle, because of a carelessly parked car. Most of the accidents committed by special vehicles in the yard territories are light damage to cars during the arrival and departure of garbage trucks.
GO "Housing and Communal Services of the Minsk region" urges motorists to be careful when parking your vehicles in the yard, because the yard area for the garbage truck driver is the most difficult and stressful section of the route.
Let's respect each other's work!