Work to restore order is a daily task of housing and communal services. However, putting things in order on earth is also a great way to show your desire to live in a beautiful country, and it's nice to work outdoors on spring days.  So the staff of the state association "Housing and Communal Services of the Minsk region" gladly supported the action "Forest Week" and participated in planting trees on the territory of the Molodechno district in the Radoshkovichi forestry.
An information channel (bot) in the Telegram messenger has been put into operation in the Minsk region, for automated informing of citizens about works and accidents in the field of housing and communal services.
The created Telegram bot allows you to:
any citizen should enter a specific address in a locality and receive information messages on his mobile phone about all planned and unscheduled works, including accidents related to the termination or deterioration of the quality of housing and communal services (along the entire street or at a specific address), planned and actual completion dates;
in automatic mode (without the need to contact the Contact Center by the short number 115), find out the timing of the planned switching on (off) of heating in the autumn (spring) period, as well as the timing of switching off (on) hot water supply in the summer at any address in the Minsk region.
Read more: A Telegram bot has been put into operation in the Minsk region to inform citizens about works and...
In accordance with the organizational and methodological guidelines for the preparation of management bodies and forces of the state emergency prevention and response system and civil defense for 2021, approved by the Prime Minister of the Republic of Belarus, the first stage of the unified Republican Security Day is planned from February 20 to March 1 of this year.
  On October 8, 2020, a professional skill contest "Master of the Minsk region-2020" by profession "Locksmith of emergency recovery works" was held at the training ground of the Soligorskvodokanal. The competition was organized and conducted by the Minsk Regional Organization of the Belarusian Trade Union of Workers of Local Industry and Municipal Enterprises, the State Association "Housing and Communal Services of the Minsk Region", as well as the Municipal Unitary Enterprise "Soligorskvodokanal".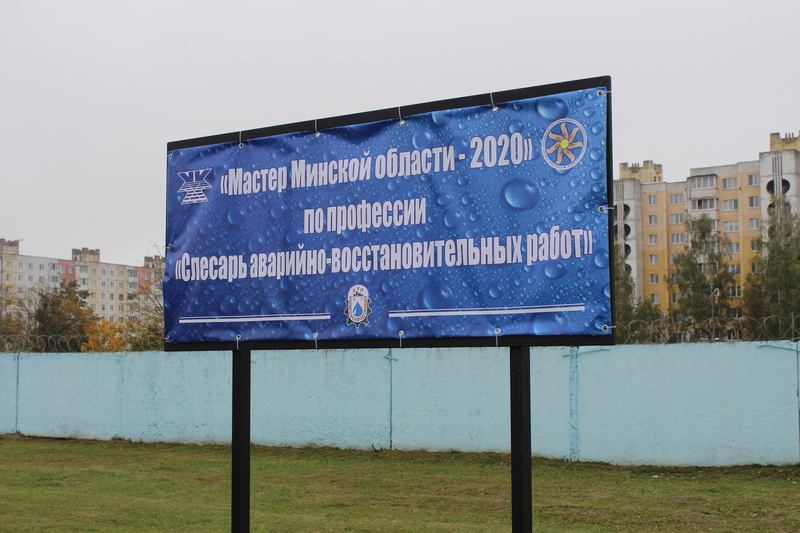 Read more: Конкурс профессионального мастерства «Мастер Минской области-2020»
The services of the contact center of the unified dispatch service of the Minsk region with the short number 115 are available to every resident of the Minsk region. Electricity is gone, a pipe has burst, garbage is not being taken out - you can report any utility problem by dialing a short number, and the application will go to work.